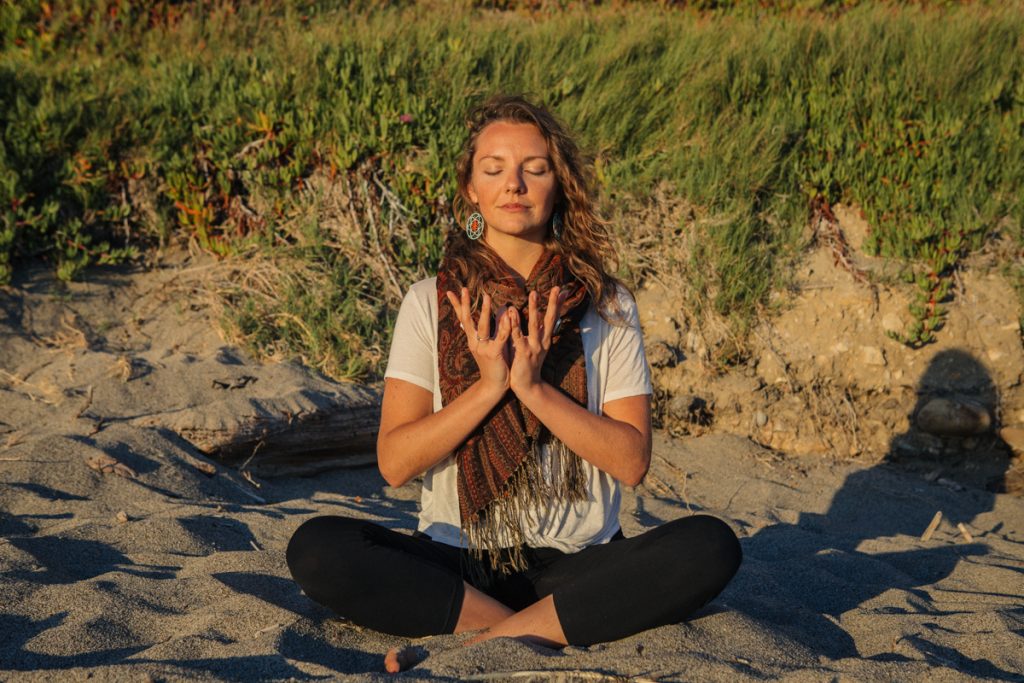 Massage therapy is a perfect complement to yoga. Massage can help release tension stored in the body and promote deep relaxation. Chronic pain, depression, stress and many other conditions can find relief with massage. I take an integrative approach to massage therapy, deeply listening to the client's needs and desires. I draw techniques and theory from Swedish, Deep Tissue, Trigger Point & Myofascial Release, Shiatsu, & Ayurvedic massage. Massage sessions allow for a safe, relaxing space where balance and prana, or life force, is restored.
I understand how it feels to be in pain, as I have experienced episodes of chronic physical over the years. Therapeutic massage and yoga has been profound in my healing process. I feel more alive in my body and more at peace with myself. It's my wish to provide relief from suffering for my clients. Through massage, old patterns and emotions that have been stuck in the body can be released. Freeing tension and stress from the body and mind, massage can bring balance to the whole system and elicit a deeper sense of peace.
Be kind to yourself, and make self-care of body, mind and spirit a priority.
---
Services
Abhyanga Oil Massage
A nourishing, grounding massage that uses warm oil all over the body. This treatment promotes lymphatic movement, joint lubrication and relaxation.
60 minutes – $130, 90 minutes – $180
Therapeutic Deep Tissue
This treatment utilizes deeper pressure to relieve tension and adhesions in the body. This is a great option when dealing with pain and specific problem areas in the body.
60 minutes – $100, 90 minutes – $150
Swedish Massage
A full body massage using long strokes and light to medium pressure. A great option to relax and nourish the body and mind.
60 minutes – $90, 90 minutes – $135
Custom Therapeutic Massage
A session tailored to suit your needs. This can be a combination of deep tissue, Ayurvedic Abhyanga, stretching and Swedish.
60 minutes – $100, 90 minutes – $150
Reflexology
Add this service on to any of the above massages for focus on pressure points on the feet and hands.
15 minutes – $25
Body Scrub
Add this rejuvenating, exfoliating body scrub on to any massage to feel refreshed and have radiant skin.
15 minutes – $25
I am currently offering in-home Massage Therapy and sessions out of my home in Bonny Doon. Feel free to email me for more information.