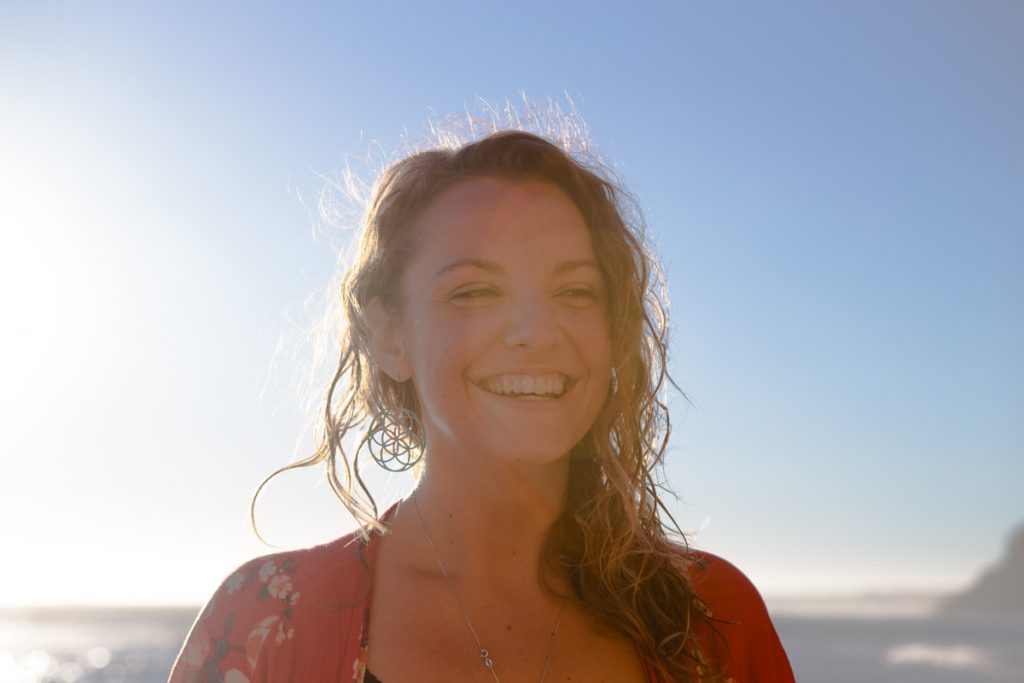 An important question that leads one to inquiry about the nature of Self. Who am I? I am not this physical body, these senses, the waves of emotions that flow through me, nor am I the thoughts that come and go like the hummingbird that stops for a drink at the columbine, and then buzzes off for another feeding. So, what remains? An awareness; sat-chit-ananda. Truth-Consciousness-Bliss.
I was drawn to Eastern meditation practices and yoga during my early years of college. This interest blossomed into pursuing a psychology degree from University of Michigan, studying Eastern mystical texts and practicing yoga. It was only after my second yoga class that I decided I wanted yoga to be in my life forever, and I enrolled in my first teaching training at Karma Yoga in Bloomfield, Michigan. I felt it was my dharma to share the teachings that revealed an inner realm of peace and equanimity with others. I wanted everyone to experience this state.
After completing my training I ventured to California with the intention to start teaching yoga. Auspiciously, I was led to Mount Madonna Center in Santa Cruz, California. There, I was blessed to meet my teacher Baba Hari Dass and study Classical Ashtanga Yoga. Being submersed in a yogic community was instrumental in grounding me in my practice and diving deeply into the roots and depth of all aspects of yoga. I took on teaching immediately and offered weekly classes at the center, taught in quarterly yoga retreats, and served as a mentor in the Yoga Teacher Training 200hr program.
My teaching path expanded and I offered classes at the Pacific Cultural Center, Yoga Journal Conference – San Francisco, and Shakti Yoga Festival. I spent a year teaching private lessons in a physical therapy clinic to patients with chronic low back and neck pain. My interest in bodywork blossomed into becoming a massage therapist. Upon certification, I managed the Spa at Mount Madonna Center, worked as an Ayurvedic Massage Therapist and I am currently offering massage at the 5 Star Spa at Pebble Beach and at Sage Float Spa in Santa Cruz. I find massage to be deeply healing and balancing to our being. I blend my knowledge of Swedish, Deep Tissue, Myofascial, Trigger Point and Ayurvedic massage to offer individual sessions that focus on complete mind-body-spirit wellness. 
I humbly bow to all my teachers and inspirations that have helped to ignite the inner flame. I look forward to working with you.
in love,
Durga